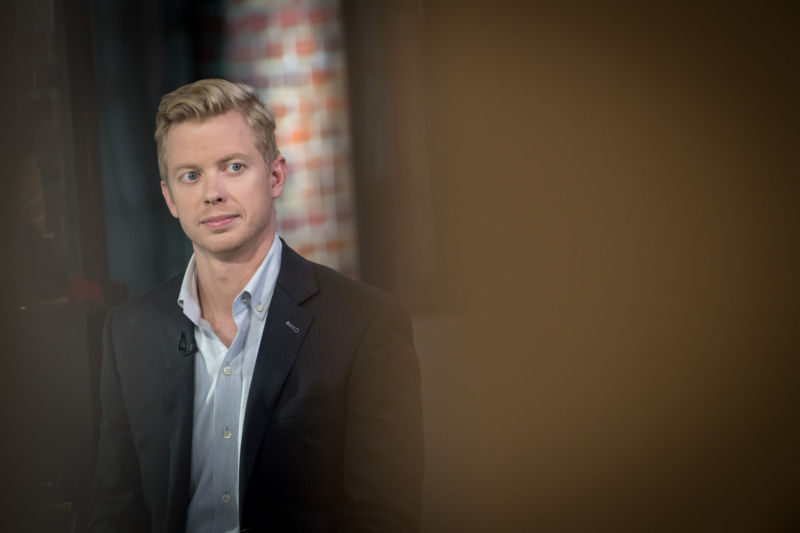 Enlarge / Steve Huffman, cofounder and chief executive officer of Reddit Inc., listens during a Bloomberg Technology television interview in San Francisco in 2017. David Paul Morris/Bloomberg via Getty Images reader comments 66 Share this story Further Reading Special Counsel indicts 13 people, Russian troll farm on conspiracy charges On Tuesday, Reddit released new data alongside its 2017 Transparency Report showing that it had identified 944 "suspicious accounts," a few of which "had a visible impact on the site."
Reddit is the latest among a slew of tech companies that have identified troll and/or bot-laden social media accounts likely connected to Russia's Internet Research Agency, which seemingly attempted to manipulate the American voting public and affect the outcome of the 2016 presidential election.
The site provided a full list of all of those accounts to Congress (and now the public), saying that the list would stay "visible for now," but it would be removed eventually.
"We still have a lot of room to improve, and we intend to remain vigilant," Reddit CEO Steve Huffman, also known as "spez," wrote.
He continued:
Over the past several months, our teams have evaluated our site-wide protections against fraud and abuse to see where we can make those improvements. But I am pleased to say that these investigations have shown that the efforts of our Trust & Safety and Anti-Evil teams are working. It's also a tremendous testament to the work of our moderators and the healthy skepticism of our communities, which make Reddit a difficult platform to manipulate.
In comments, Huffman also noted that these troubling accounts were most active in /r/funny, /r/uncen, /r/Bad_Cop_No_Donut, /r/gifs, /r/PoliticalHumor, and /r/The_Donald, a notorious pro-Donald Trump subreddit.