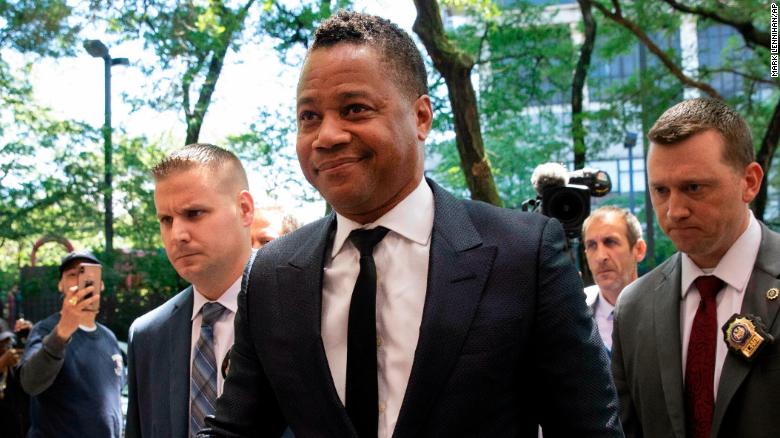 Cuba Gooding Jr
.
just arrived to a Manhattan courthouse for a hearing in his groping case ... and the actor is trying to convince the D.A. to drop the charges against him.
Cuba was strolling into court Wednesday morning, flanked by his legal team and NYPD officers for security. Prosecutors have charged Cuba with one count of misdemeanor forcible touching and one count of sexual abuse in the third degree.
The Oscar winner's attorneys, Mark Heller and Peter Toumbekis, say their client is innocent and have filed a motion to dismiss the charges. The judge is expected to address that motion Wednesday in court.