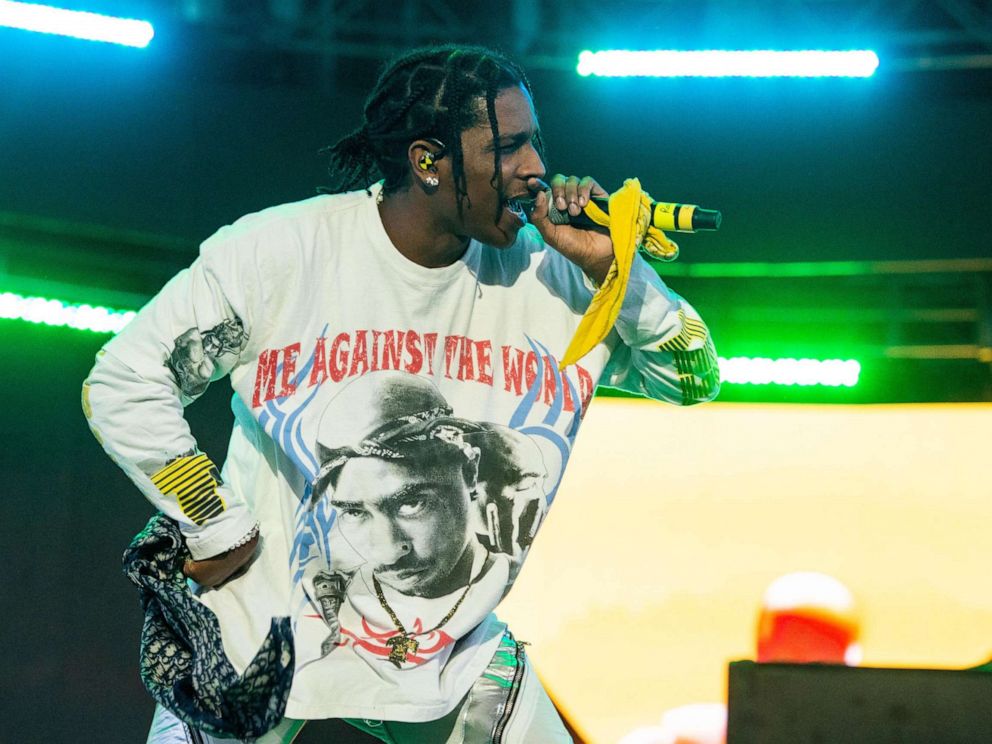 Hip-hop artists and celebrities are rallying behind embattled rapper A$AP Rocky, who has been detained in a Swedish prison since July 2, following a June 30 street fight that broke out in Stockholm.
A Change.org petition urging the rapper's release was shared by artists from all corners of the hip-hop world, including his frequent collaborators Tyler the Creator and Schoolboy Q, and has garnered more than half a million signatures as of Thursday afternoon.
A$AP Rocky -- whose given name is Rakim Mayers -- is part of the hip-hop collective A$AP Mob, and was in Sweden as part of the European leg of his tour
The rapper is "suspected of aggravated assault," according to a press release posted to the website of the Stockholm prosecutor's office and translated from Swedish to English.
But in an Instagram post shared on Tuesday, Mayers' manager, John Ehmann, wrote that the rapper was acting in "self-defense" after he, his bodyguard and two other performers were "were harassed and physically assaulted by a group of men in the area."